Download Insight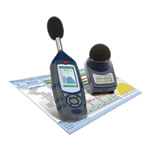 The Insight software downloads measurements from the dBadge noise dosimeter and from the CEL62x and CEL63x series sound level meters.
There is a charge for this application and the prices can be found on the relevant product pages.
This download is for the FULL version of Insight but there are restrictions until you enter a registration key. It will operate for 30 days. Otherwise, this is the same application that is supplied on CD or memory stick with the meter.