Download dBadge2 Download Utility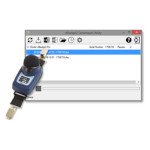 The Download Utility software is available free of charge.
Running on a Windows PC, it connects via USB to a dBadge2 and downloads the measurements to an Excel spreadsheet file, from where you can carry our your own analysis and reporting. The file contains the measurement summary, along with the Time History Noise Profile, events and a noise histogram. Audio recordings are stored in WAV files for playback using standard Windows software that should be already installed.